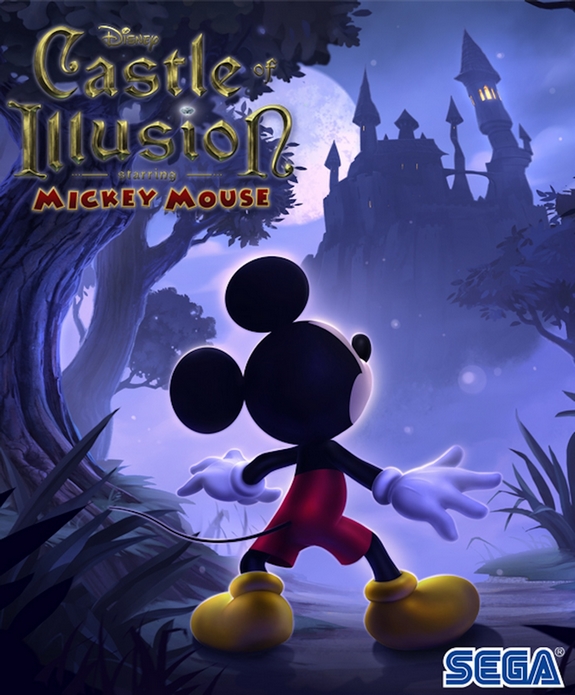 Outro clássico dos videogames irá ganhar uma versão remasterizada para a linha de consoles atuais, trata-se de "Castle of Illusion", lançado em 1990 e estrelado por Mickey Mouse. A produção está sendo feita pela Sega Studios Australia em parceria com a Disney Interactive Studios.
O sucesso do jogo gerou uma série de sequências e relacionados àquela universo – o mais recente, apesar de não ter sido desenvolvido pela Sega, é "Epic Mickey: Power of Illusion" exclusivo para Nintendo 3DS, que mescla importantes elementos da franquia "Epic Mickey".
O remake trará elementos pensados para o original, que, porém, não puderam ser incluídos devido às limitações técnicas, e manterá objetos icônicos, assim como o enredo, com Mickey tendo que resgatar Minnie da bruxa malvada Mizrabel. Assista, abaixo, ao trailer do anúncio.
Trailer de "Castle of Illusion":
A remasterização está sendo supervisionada pela diretora do game original, com trilha sonora produzida por Grant Kirkhope, compositor de "Donkey Kong 64" e "Desktop Dungeons".
"Castle of Illusion" estará disponível internacionalmente, a partir da metade de 2013, para download digital nas seguintes plataformas: Xbox LIVE Arcade, PlayStation Network, e Windows PC.